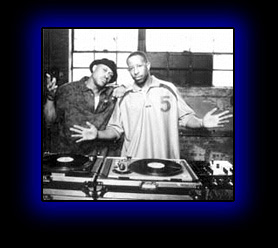 Guru, one half of the legendary duo Gang Starr, suffered a heart attack and is currently in a coma awaiting surgery. After multiple news reports surfaced Sunday, Premier confirmed Guru's condition
in an interview with Sirius XM radio station Hip-Hop Nation
on Sunday night.
"Guru is in a coma and will go under surgery tomorrow afternoon," Premier said.
Guru, whose real name is Keith Elam, is 43 years old. Gang Starr's last album
was released in 2003
, although the pair have never officially broken up. Guru continued with solo projects, including the critically acclaimed
Jazzmatazz
series and an album last year.
Around 7 a.m. Monday morning, Premier followed up with a message on Twitter: "Guru is getting ready for surgery, pray for the best!"
A mix of shock and get-well wishes from other MCs have been pouring in on Twitter all day.
"Tell me this isn't true!" Ice-T wrote. "That's my real homie!"
B-Real added: "Our prayers are with Guru and his family. Premier and Guru were some of our oldest friends in the game. Get well brother."
Solar, another longtime collaborator and producer for Guru's 2009 solo album,
Lost & Found
, released a statement on the MC's behalf on Monday at noon ET:
"Guru is struggling with a serious health issue. And we appreciate all your love and well wishes. We continue to hold out hope that Guru will make a full recovery from this. And ask that his privacy on this matter be respected. Again, thank you for all your support through this trying time."